Download Euro 2008 v1.0 (1 June 2008)
Albanian
Catalan
Chinese
Croatian
Czech
German
Danish
English
Spanish
Finnish
French
Hebrew
Hungarian
Italian
Japanese
Korean
Netherlands
Polish
Portuguese
Romanian
Russia
Swedish
Traditional Chinese
Thai
Turkish
Source code
Euro 2008 is a tool to keep up-to-date with the results and tables of the UEFA Euro 2008 held in Austria and Switzerland. It holds the complete fixture with all dates of the tournament and will compute all matches of the final round for you.

Features:
All matches with additional information on time and location.
Time zone can be set manually.
Matches in the Final Round will be computed automatically from the group tables or results of matches before.
Additional information about all teams (includes all players with shirt numbers).
List of all matches by date.
Enter single matches to date book.
Along with the actual program comes the DB file with all relevant fixture and team data. Several screenshots from the 2004 version: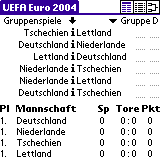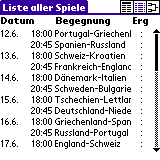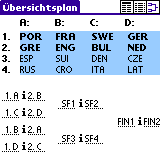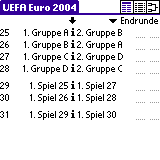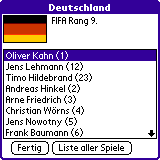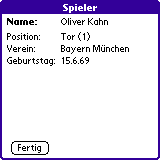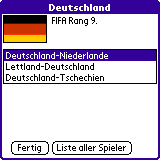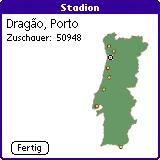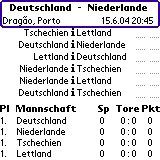 The program by now exists in the following versions:
If you are willing to do another translation (especially of the data file), or have further suggestions, you are welcome. Simply send me an email.